To play along, just answer the following three (3) questions…
What are you currently reading?
What did you recently finish reading?
What do you think you'll read next?
What I'm currently reading: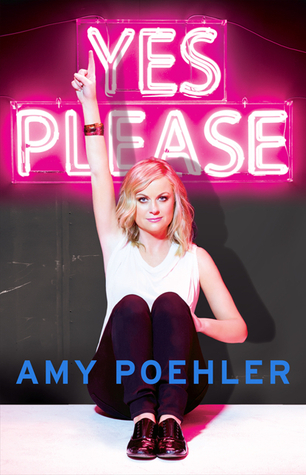 In Amy Poehler's highly anticipated first book, Yes Please, she offers up a big juicy stew of personal stories, funny bits on sex and love and friendship and parenthood and real life advice (some useful, some not so much), like when to be funny and when to be serious. Powered by Amy's charming and hilarious, biting yet wise voice, Yes Please is a book is full of words to live by.
-I'm almost finished with this and I have really enjoyed it. I've heard so many good things about it from patrons at the library. They were right. It's not really a "funny" book. She talks about a lot of things that are real and personal. Yeah, she makes you LOL at times but that's not what this book is about. She gets brutally honest in this book.
What I'm currently reading & reading next: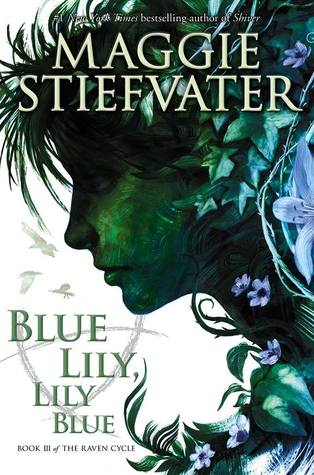 There is danger in dreaming. But there is even more danger in waking up.

Blue Sargent has found things. For the first time in her life, she has friends she can trust, a group to which she can belong. The Raven Boys have taken her in as one of their own. Their problems have become hers, and her problems have become theirs.

The trick with found things though, is how easily they can be lost.

Friends can betray.
Mothers can disappear.
Visions can mislead.
Certainties can unravel.
--Okay, there's a few things I need to come clean about. First, I've been reading this book for a few months now. I got more than half way and put it aside. For a GOOD reason though. We recently purchased a home and with that comes a lot of work. Packing, moving, unpacking and getting settled. I have also been working extra hours at work the past 4 months. SOO I have had no time to read a book! A reason, I'm also not doing a "recently finished" section. It's been a while. Secondly, I read the first book and could not get a hold of the second book in this series. I was on the waitlist for months and then just gave up. I read about it in a summary and plunged into this book. I don't really feel lost at all though. I really like this book and all the characters so far. My next mission, is to finish this book!!!
Waiting On Wednesday is a weekly event, originally started by Jill at
Breaking the Spine
, that highlights upcoming book releases everyone is waiting on.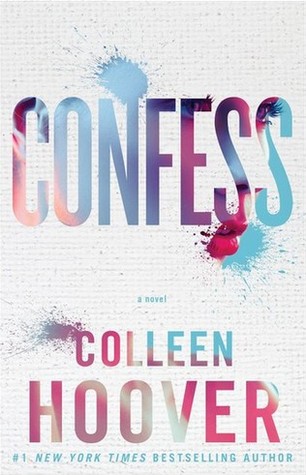 Expected Publication Date:

March 10, 2015 by Atria Books
Genre:

Contemporary, New Adult, Romance
Auburn Reed has her entire life mapped out. Her goals are in sight and there's no room for mistakes. But when she walks into a Dallas art studio in search of a job, she doesn't expect to find a deep attraction to the enigmatic artist who works there, Owen Gentry.

For once, Auburn takes a risk and puts her heart in control, only to discover Owen is keeping major secrets from coming out. The magnitude of his past threatens to destroy everything important to Auburn, and the only way to get her life back on track is to cut Owen out of it.

The last thing Owen wants is to lose Auburn, but he can't seem to convince her that truth is sometimes as subjective as art. All he would have to do to save their relationship is confess. But in this case, the confession could be much more destructive than the actual sin…
-- I am so excited about this! I will read ANYTHING that Colleen Hoover writes. Her books are so powerful and she's one of my favorite authors. She's really one of the few "romance"authors that I'll read.