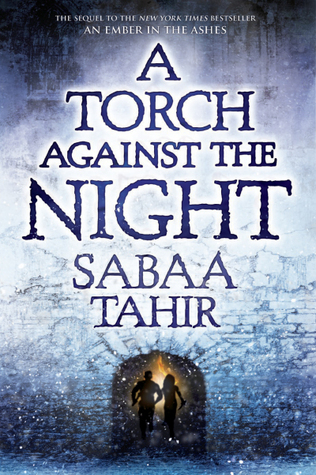 This book was just fantastic!! I seriously love Elias and Laia. Honestly, I like all the characters in this series, so far. I REALLY want to know why this author is trying to kill me!! That ending.. are you kidding me?!
I loved that we learned SO much more about this world in this book. We learn about the magical elements and what is really going on. We also get to know who the actual villain is too. We also meet MANY new characters but also lose some. This book flips back and forth between the POV of Laia, Elias and Helene.
I hate what the author did with a stupid love triangle. I understand how it's essential to the plot of the book and the Silver but COME ON! Ugh. She's totally into Elias, right?! Then things change and I'm not really okay with that but then things change again! LOL.
Helene… poor girl is just going to be a tortured BROKEN soul from now on. I really never knew if she would actually hurt Elias. She goes back and forth and in the end, I think she might have. We will never know.
I'm taking a minute to talk about Afya. How have I not heard more about her?! She's such a badass and she is really climbing up the ranks to one of my favorite characters! She was awesome in this book and I'm so hoping she will be playing a bigger role in the next book.
If you are looking for a book with happy endings, THIS IS NOT FOR YOU! I mean, who knows what happens in the final book but this book is just pure torture for all the characters. Don't get me wrong, it's a great book but it's definitely not your typical, "happy ending-ish" book for any character.
I'm absolutely so upset that I have to wait until 2018 for the next one!!! I was so hoping it would come out this year but it is not :(