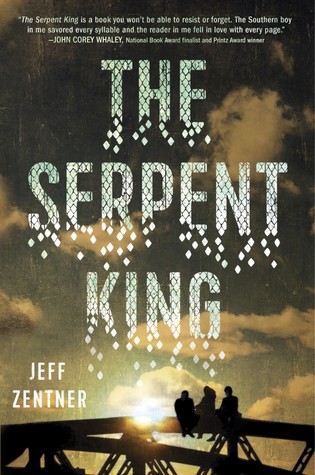 This book was very intense. We have three different POV's and each of their chapters kind of digs into their home life a little more. You learn more about each character, even though, they don't know these things about each other. These three best friends are in their Senior year and struggling with what to do next in life. One is trying to get into college, another is trying to deal with his father's ugly scandal and the other is just trying to lay low, from his abusive father.
First we have Dill, who is the one who is trying to live with his father's very public fall from grace. He was a pastor that got caught with child pornography and is now in prison. He is being bullied at school and people are shaming him all throughout his town. He has his parents debt to worry about and they are forcing him to help pay it off. He's also dealing with some serious depression throughout this whole book. One thing is evident, he's in love with his best friend, Lydia. She's about to go off to college and he's jealous and sad.
Speaking of Lydia, she's very well off and has a different upbringing. The world is hers to take and she is doing just that. She has a very popular blog that has media attention and she's becoming well known. She's got a few things to learn about her friends though.
Then we have Travis, who is my favorite. He is always laying low and would rather be in his fantasy world or in the Bloodfall world. He's sweet and caring and just really reminds of like a gentle giant. He's a big guy and he has a very rough home life. He's quiet but somehow always really relevant to the story.
These three characters have so much growth in this book and become better friends by the end. I love how the author had such an amazing way with words. I mean, there are times I was just bawling in this book. It will HIT you hard, not even kidding. I love and hated this book at the same time. I had planned on reading 100 pages when I picked it up but ended up finishing it 4 hours later. There are some things that move kind of slowly in the plot but it's not enough to lose interest. The first 1/3 of the book is just a few days span but then the last 1/3 of the book is months on end. So it does take a while to get into the plot and really get going. There are two parts of this book that have stuck with me and I can't get them out of my head.
"Some fall in glorious ways. One green fields of battle as old warriors, surrounded by friends, fighting for their homes, fighting cruelty.
Some fall crawling in the dirt of Forrestville, Tennessee, in the dark, impossibly young and alone, for no good reason at all."
"Knight, proud in victory, proud in death. Let your name evermore be a light to those who loved you. Let white flowers grow upon this place that you rest. Yours was a life well lived, and now you dine in the halls of the Elders at their eternal feast."
I really liked this book. It made me think and made me hug my husband a little tighter last night. You don't know when you will take your last breath and you don't know what kind of life people are living at home. Always be kind and always be brave, just like Travis.