To play along, just answer the following three (3) questions…
What are you currently reading?
What did you recently finish reading?
What do you think you'll read next?
What I'm currently reading:
Blurb from Goodreads:
Her name is Dinah. In the Bible, her life is only hinted at in a brief and violent detour within the more familiar chapters of the Book of Genesis that are about her father, Jacob, and his dozen sons. Told in Dinah's voice, this novel reveals the traditions and turmoils of ancient womanhood--the world of the red tent. It begins with the story of her mothers--Leah, Rachel, Zilpah, and Bilhah--the four wives of Jacob. They love Dinah and give her gifts that sustain her through a hard-working youth, a calling to midwifery, and a new home in a foreign land. Dinah's story reaches out from a remarkable period of early history and creates an intimate connection with the past. Deeply affecting, The Red Tent combines rich storytelling with a valuable achievement in modern fiction: a new view of biblical women's society.
-- One of the reasons I love working at library: The book recommendations! This was recommended to my by my boss (head librarian). I started it last night while my husband was studying and got sucked in. I can't wait to continue!
What Did you Recently Finish?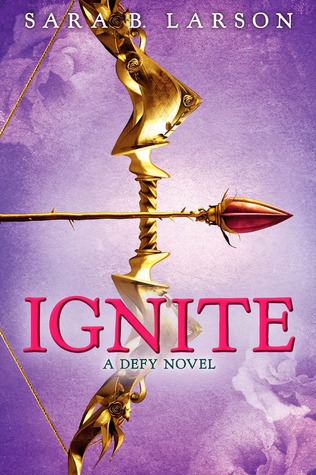 Blurb from Goodreads:
Murder, abductions, and forbidden romance abound in this thrilling sequel to Sara B. Larson's acclaimed YA debut, DEFY.

Alexa remains by the newly crowned King Damian's side as his guard, ever committed to helping him rebuild Antion and reclaim the hope of Antion's people, despite continuing to harbor a secret love for him. However, when another threat to Damian and his kingdom emerges, and blame is cast on their newly forged allies from Blevon, Alexa knows things are not what they seem. With the fate of her nation hanging in the balance once again, will Alexa be able to protect her king and uncover the true enemy -- before it's too late?
--You can find my review here:
Ignite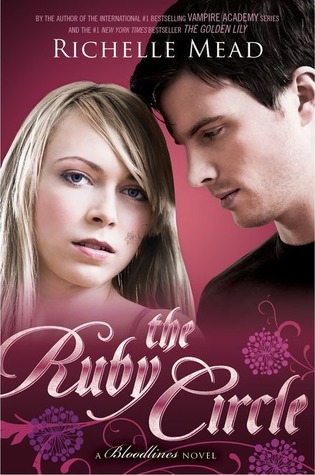 Blurb from Goodreads:
The epic conclusion to Richelle Mead's New York Times bestselling Bloodlines series is finally here...

Sydney Sage is an Alchemist, one of a group of humans who dabble in magic and serve to bridge the worlds of humans and vampires. They protect vampire secrets—and human lives.

After their secret romance is exposed, Sydney and Adrian find themselves facing the wrath of both the Alchemists and the Moroi in this electrifying conclusion to Richelle Mead's New York Times bestselling Bloodlines series. When the life of someone they both love is put on the line, Sydney risks everything to hunt down a deadly former nemesis. Meanwhile, Adrian becomes enmeshed in a puzzle that could hold the key to a shocking secret about spirit magic, a secret that could shake the entire Moroi world.
--- Finally, the end. Can't wait to see how it finishes up!
Waiting on Wednesday
Waiting On Wednesday is a weekly event, originally started by Jill at
Breaking the Spine
, that highlights upcoming book releases everyone is waiting on.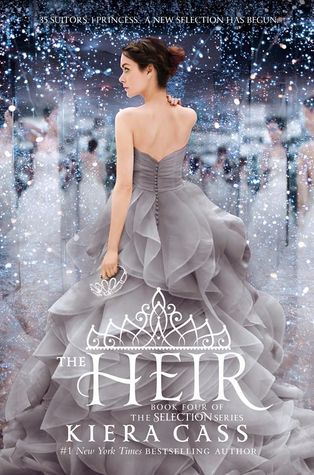 Expected Publication Date: May 5th 2015 by Harper Teen
Genre: Young Adult, Romance, Dystopian, Fantasy, Science Fiction
Twenty years ago, America Singer entered the Selection and won Prince Maxon's heart. Now the time has come for Princess Eadlyn to hold a Selection of her own. Eadlyn doesn't expect her Selection to be anything like her parents' fairy-tale love story. But as the competition begins, she may discover that finding her own happily ever after isn't as impossible as she always thought.
---

I loved the original series. I can't wait to see what this has to offer! :)