Teaser Tuesdays
is a weekly bookish meme, hosted by MizB of A Daily Rhythm. Anyone can play along! Just do the following:
•
Grab your current read
•
Open to a random page
•
Share two (2) "teaser" sentences from somewhere on that page
•
BE CAREFUL NOT TO INCLUDE SPOILERS! (make sure that what you share doesn't give too much away! You don't want to ruin the book for others!)
•
Share the title & author, too, so that other TT participants can add the book to their TBR Lists if they like your teasers!
My TEASER: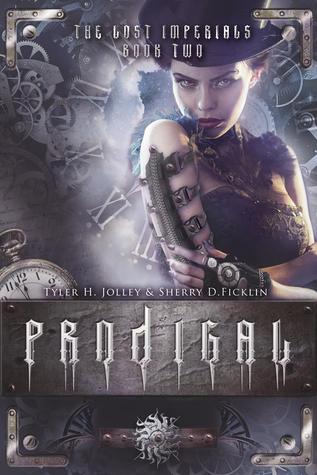 I put a hand on my hip, "If you think you are going to put me in handcuffs, you'd better be prepared to buy me dinner first." Beside me, Ember obeys, nudging me with her elbow.
"No freaking way," I tell her flatly. "No way am I letting these glorified mall cops lay a finger on me."
"Stein," she orders. "Do not bloody the guards. This is the plan, remember?"
-48% on kindle, by Tyler Jolley & Sherry D. Ficklin
- Don't judge the book by the cover! I had been asked to read this series and I wasn't sure that I would like it. It didn't seem like the type of book for me. It looks really steampunk. It really isn't.. It's more about time travel and a bit of steampunk. I'm really enjoying this so far! So glad that I read about it first and decided to read the series.