To play along, just answer the following three (3) questions…
What are you currently reading?
What did you recently finish reading?
What do you think you'll read next?
What I'm currently reading: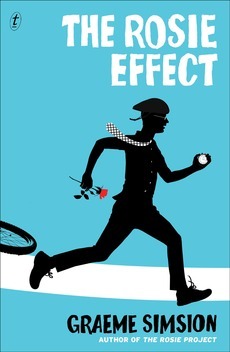 THE ROSIE PROJECT WAS COMPLETE BUT I WAS UNPREPARED FOR THE ROSIE EFFECT.
GREETINGS. My name is Don Tillman. I am forty-one years old. I have been married to Rosie Jarman, world's most perfect woman, for ten months and ten days.
Marriage added significant complexity to my life. When we relocated to New York City, Rosie brought three maximum-size suitcases. We abandoned the Standardised Meal System and agreed that sex should not be scheduled in advance.
Then Rosie told me we had 'something to celebrate', and I was faced with a challenge even greater than finding a partner.
I have attempted to follow traditional protocols and have sourced advice from all six of my friends, plus a therapist and the internet.
The result has been a web of deceit. I am now in danger of prosecution, deportation and professional disgrace.
And of losing Rosie forever.
-I'm about 12% through on my kindle. I haven't had much time to read lately, so I'm not sure how I like it so far. :)
I recently Finished:
A week after "Cherry Red Summer," Emely still can't understand why both of her potential lovers, Elyas and Luca, suddenly broke off contact with her. She can't get answers from Luca since she knows him only through e-mails?and he's not replying. But she can certainly find Elyas, who she's known for years. So Emely decides to summon enough courage?the liquid variety, if necessary?to confront him at a Halloween party. Instead of an explanation, however, she gets a surprise: it seems Emely, always prone to stumble, is falling hard for Elyas once again.
But as autumn gives way to winter, Emely's newfound bliss is shattered when she discovers a shocking lie that destroys her trust in Elyas. To flee their ruined relationship, Elyas makes plans to leave Emely, and Berlin, behind. As they prepare to part ways for good, Emely must decide if she can let Elyas go?even if it means being haunted forever by those turquoise-green eyes she?ll never see again.
"Turquoise Green Winter" is the emotional conclusion of Carina Bartsch's captivating two-book romance.
What I'm reading Next: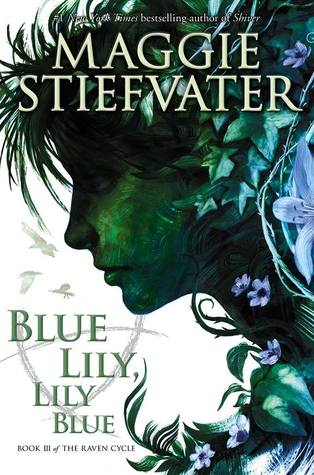 There is danger in dreaming. But there is even more danger in waking up.
Blue Sargent has found things. For the first time in her life, she has friends she can trust, a group to which she can belong. The Raven Boys have taken her in as one of their own. Their problems have become hers, and her problems have become theirs.
The trick with found things though, is how easily they can be lost.
Friends can betray.
Mothers can disappear.
Visions can mislead.
Certainties can unravel
Waiting On Wednesday is a weekly event, originally started by Jill at Breaking the Spine, that highlights upcoming book releases everyone is waiting on.
Expected Publication Date: February 3, 2015 by St. Martin's Press
Genre: Fiction, Historical Fiction
Goodreads Blurb:
From the #1 New York Times bestselling author comes an epic novel of love and war, spanning from the 1940s to the present day, and the secret lives of those who live in a small French town.
Viann and Isabelle have always been close despite their differences. Younger, bolder sister Isabelle lives in Paris while Viann lives a quiet and content life in the French countryside with her husband Antoine and their daughter. When World War II strikes and Antoine is sent off to fight, Viann and Isabelle's father sends Isabelle to help her older sister cope. As the war progresses, it's not only the sisters' relationship that is tested, but also their strength and their individual senses of right and wrong. With life as they know it changing in unbelievably horrific ways, Viann and Isabelle will find themselves facing frightening situations and responding in ways they never thought possible as bravery and resistance take different forms in each of their actions.
Vivid and exquiste in its illumination of a time and place that was filled with great monstrosities, but also great humanity and strength, Kristin Hannah's novel will provoke thought and discussion that will have readers talking long after they turn the last page