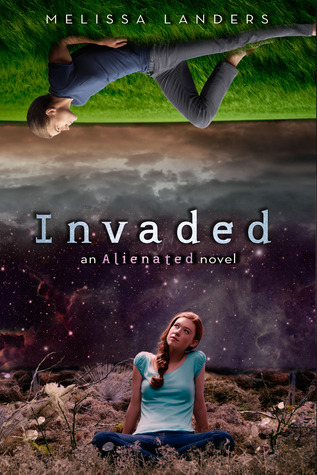 I started this book this morning and just finished it. I wish I didn't have responsibilities so I could just read all day long. I would sit on my couch and not move until I was finished with this book. I couldn't get my mind off this book because I just wanted to know what happened next.
I love Melissa Landers writing. I'm so glad that we were able to get Cara and Aelyx's point of view throughout the book. They are on different parts of the universe in this book and I wasn't sure how it was going to work. We get to look at both sides of the story and what is happening to each of them during their time apart. Since they weren't together the romance was lacking in this book but that's okay.
The character growth for ALL the characters is just outstanding. I love the way Cara just takes things into her own hands and becomes someone so important. She watches for herself and doesn't depend on anyone else to save her. She doesn't let Aelyx know the horrible time she's having and all the difficulties. She really learns to persevere. Aeylx is the same. He has horrible threats against his life but he learns to deal with it and doesn't burden Cara. Their love for each other is so great. David's addition was great. I loved him! Syrine really became someone I care about. She might have grown the most out of anyone in this book. Really felt for her at the end of this book. What a change from the first book! Even Troy changed so much. I loved the relationship between him and Cara. It was great to see.
I loved that Cara changed and that's what ultimately made her decision. She made up her mind that she wasn't going to do something even for the love of her life. She was making a decision for herself and knowing what would make her happy. To me this is huge.
There is a lot of science in this book. I'm usually totally lost in that department but Landers did a great job keeping my ahead above water. I'm interested to see where this goes. There's so many interesting things that could go places if there is another book. I really hope there is another book because that ending was just .. okay. There's too many questions and things left open that I feel a bit unsatisfied.
Overall, this is a great sequel. I really hope there is another book. It would definitely help the series.