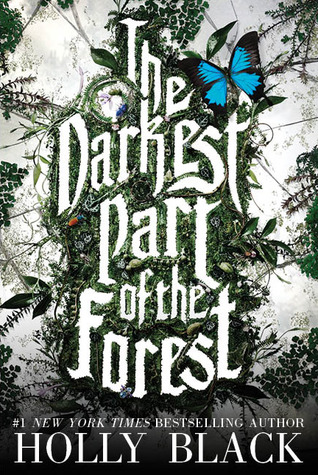 This is my third book by Holly Black. It's official, I'm a fan. I love how she can make a stand alone book. It's so rare these days. I love having a great story and a great ending... in one book. It's just refreshing. Although, I didn't like this one as much as, The Coldest Girl in Coldtown, I did enjoy it.
Holly Black has a great writing style. She can describe a world in the past and present without losing you. In this book she does a great job with the fantasy world and mixing it with the "modern" day. I love anything fairytale related. I love all the ways people can spin their stories. I'm definitely a sucker for anything of that type of genre.
She has great characters in this book. She does a great job with their growth and making the monsters have such interesting stories. I love how important the bond between a brother and sister was portrayed in this book. There was some sort of creepy factor to this book. It's definitely not scary but there is some bit of a creepiness to it. Its the way she tells the story and describes the characters. She has this ability to make a book dark but not too dark. I'm so relieved it wasn't scary because then I wouldn't be able to finish it. Those are not my type of books.
The beginning of the book starts off a little slow. There are some times that I was waiting for something big to happen. It was more the middle of the book when the plot picked up and really took off. Overall, I liked this book and it was a fun read. I will be reading more Holly Black in the future.