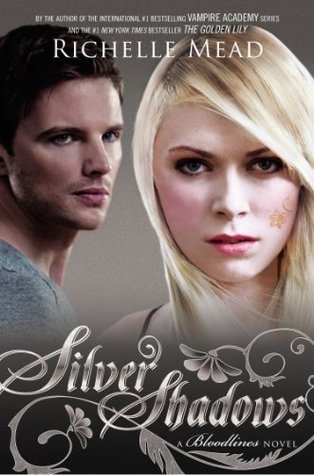 This is book five and I was pretty worried. The Fiery Heart, was a great book and making two more books was a bit worrisome. I worried for no reason! This was a great book and I couldn't get through it fast enough.
Right away, I was sucked right into Sydney and Adrian's world and before I knew it, the book was over. I love books like that. Granted, it is a teen book so it's a quicker read. I really liked the alternating POV's. You get so much more from the story. Also, it would have been pretty boring if the whole book was Sydney's day to day at the re-education center.
The way that Sydney never faltered, and kept to her guns throughout all the torture physically and mentally, was impressive. It really added so much more to her character. She put others, who treated her badly, before herself. She would go above and beyond and put herself in great danger, if it helped one person. Those are qualities that make a great heroine.
I was a bit disappointed to see Adrian turn to his old habits. I guess, I see where it added more to the story. I kind of feel like Nina is now going to be a pretty big enemy in the next book. If only Adrian listened, he would have avoided an extra enemy!
I also missed the whole gang in this book. Throughout the whole series they all have been major characters, until this book. This was basically about Adrian and Sydney. Not really a complaint, I just missed the rest of the group. I am sure the next and final book will make up for that.
Overall, I loved this book and I can't wait for the next and final book. I'm sure it wont disappoint! AT least, I hope not!