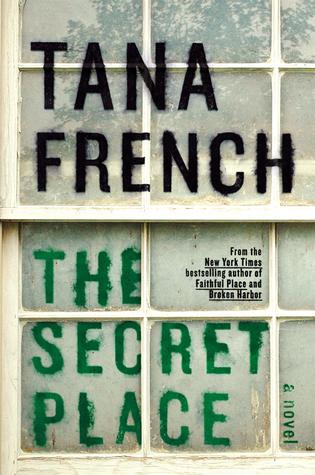 I want to thank the publisher and netgalley for providing me with an ebook. This is my second book by Tana French. I read her first book and have the other three. I just haven't had to time to read them yet. I'm glad. I really like her books.
This whole book takes place in the span of one day, when detectives are trying to figure out a cold case. There is a mysterious note that pops up at the all girls school, claiming they know who killed Chris. When one of the girls takes it to detective Stephen, they immediately go to the school and start their interviewing process all over. They have their suspects down to, two group of girls, which turns out they hate each other. So here is where the game starts and the girls are throwing these detectives in a long game of who did it.
What I really liked about this was that I never knew who actually did it, until the detectives knew. I had so many theories and suspicions that just happened to be wrong. I'm pretty good at this type of thing but when it comes to girl politics, it's pretty convoluted. They have so many games and stories, it's hard to figure out what is truth and what is a lie.
All I can say is, Wow! This whole book is about a close group of girls who will do anything for each other. I mean anything. I'm amazed at the length of what they do and lie about to help each other out. It's a no questions asked type of thing. They just do what they think is best for their friends. Although, this gets them into a lot of trouble that is unnecessary. If only they were honest with each other.
This was a lengthy book and I sometimes found myself getting a little bored with the excessive details. Usually, I like this sort of thing but I found myself getting a little impatient with the storyline. I think the fact that the whole entire book is based on one day, made it a little boring. They can only interview the girls and ask the same questions so many times. The interviews were really lengthy and there were a lot of redundant questions.
I did love the fact that she alternated chapters between the detectives in present day and the actual events told by the girls in the past. This way you kind of get tension going and throughout the book you get both sides. It kind of helps you figure out who did it, right before the detectives figure it out. You get the whole story and see what was going on that led the murder of Chris.