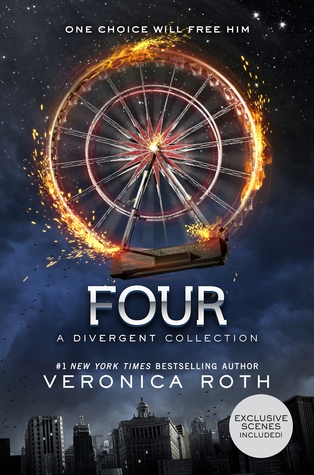 I had this book sitting on my ottoman for 2 weeks and six days. I had to return it to the library tomorrow and decided to see if I could read it. I wasn't sure I wanted to because I thought it was just parts of divergent retold from his perspective. So I wasn't that excited to read it. Until I looked through it and realized it was about his story.
So we start out at when its time for Tobias's Choosing ceremony. We learn all about his life at home and to that pint. what he is feeling and why he chooses what he does. We also get to go through his initiation all the way to his place when Tris comes along. We get so much background information about his life and the faction less too. We also get the story in why Eric is such a horrible person. Why he and Four don't get along. At the end there are a few chapters of his POV from the divergent book. It's not much but they are some key moments with Tris.
I wasn't sure I wanted to read this because sometimes authors just try to make more off a successful series. I'm glad that this was more than what I expected. It was informative and interesting. It's good to see what Four is thinking and feeling. He is so closed off throughout the series, so this is good to see.