To play along, just answer the following three (3) questions…
What are you currently reading?
What did you recently finish reading?
What do you think you'll read next?
What I'm currently reading: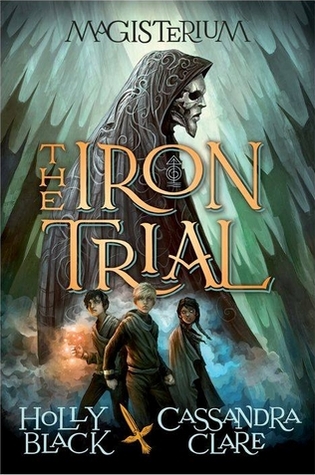 From NEW YORK TIMES bestselling authors Holly Black and Cassandra Clare comes a riveting new series that defies what you think you know about the world of magic.

From two bestselling superstars, a dazzling and magical middle-grade collaboration centering on the students of the Magisterium, an academy for those with a propensity toward magic. In this first book, a new student comes to the Magisterium against his will -- is it because he is destined to be a powerful magician, or is the truth more twisted than that? It's a journey that will thrill you, surprise you, and make you wonder about the clear-cut distinction usually made between good and evil
---I was so excited to receive this from Netgalley! I just started this today and I like it so far. I'm about 45% through on my kindle. I didn't even read what this was about. I saw that it was book by Holly Black & Cassandra Clare. I was sold. I love CC and I really enjoyed The Coldest Girl in Coldtown by HB. So far, so good. I think it's a very interesting premise and they can do a lot with this. Can't wait to finish!
What I Recently Finished:
Mysterious. Magnificent. Creepy. Welcome to Rockford Manor.

"There's something hidden in the Maze." Seventeen-year-old Imogen has never forgotten the last words her father said to her seven years ago, before the blazing fire that consumed him, her mother, and the gardens of her family's English country manor.

Haunted by her parents' deaths, Imogen moves to New York City with her new guardians. But when a letter arrives with the news of her cousin's untimely death, revealing that Imogen is now the only heir left to run the estate, she returns to England and warily accepts her role as duchess.

All is not as it seems at Rockford, and Imogen quickly learns that dark secrets lurk behind the mansion's aristocratic exterior, hinting that the spate of deaths in her family were no accident. And at the center of the mystery is Imogen herself--and Sebastian, the childhood friend she has secretly loved for years. Just what has Imogen walked into?

Combining a fresh twist on the classic REBECCA with a spine-tingling mystery and powerful romance, SUSPICION is an action-packed thrill ride.
--- I was so excited to receive this from netgalley! When I read the synopsis, I was immediately interested. It's also a great cover! I finished it last night and I really liked it. It was a good story and I liked the characters. There are some flaws but it was an enjoyable read!
What I'm Reading Next: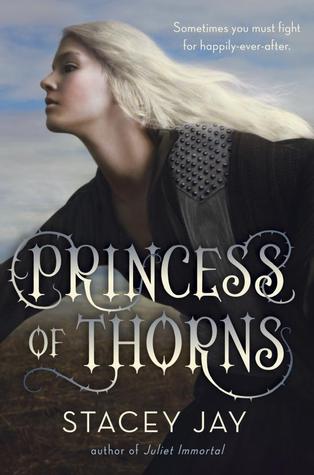 Game of Thrones meets the Grimm's fairy tales in this twisted, fast-paced romantic fantasy-adventure about Sleeping Beauty's daughter, a warrior princess who must fight to reclaim her throne.

Though she looks like a mere mortal, Princess Aurora is a fairy blessed with enhanced strength, bravery, and mercy yet cursed to destroy the free will of any male who kisses her. Disguised as a boy, she enlists the help of the handsome but also cursed Prince Niklaas to fight legions of evil and free her brother from the ogre queen who stole Aurora's throne ten years ago.

Will Aurora triumph over evil and reach her brother before it's too late? Can Aurora and Niklaas break the curses that will otherwise forever keep them from finding their one true love?
--I received this from Netgalley and I can't wait to read it. It sounds really interesting. I love Disney. So. Much. So with the GOT aspect and it being about Sleeping Beauty's daughter, I'm hooked. I hope it's a good one!