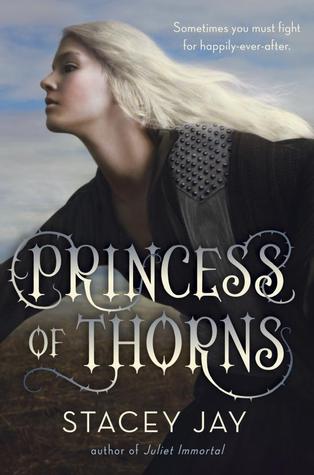 I want to thank Netgalley and the publisher for providing me with a copy of this book. I was so intrigued when I read the synopsis and excited to get my hands on a copy. What a surprising book! I didn't think I would like it as much as I did.
This is about Aurora, the daughter of Sleeping Beauty. It's also a dark take on the continuation tale. Turns out the prince isn't what Beauty of any of us would have expected. Aurora
and her brother, Jor, are captured by the Queen ogre. Her mom ends up killing herself to give Aurora her fairy gifts, so that they can escape. Turns out that not all fairy gifts are just gifts. Many of them have dark curses that go along with them. Anyways, Jor is later captured again by the Queen and Aurora leaves her safe home to find an army. Her only focus is saving her brother.
Along the way she is rescued by Niklaas.
He is looking for Aurora to wed her. He has been cursed to turn into a swan on his eighteenth birthday. He was told by the witch who cursed him that only a wife in power can save him. Since Aurora is the real Queen, he is convinced he can make her marry him. So when he finds Jor, trapped in a camp, he saves him. He expects Jor to lead him to Aurora. Not knowing any better, he has actually saved Aurora. She is dressed as a boy because it was safer for her travels. So she finds an opportunity to have him help her find an army. They of course, become closer during their adventures.
The beginning of this book is a bit slow and drawn out. It doesn't pick up it's pace until the middle of the book. I really enjoyed the relationship between Aurora and Nicklaas. Especially, when he thought she was Jor. It was a great way for them to connect and become close without it being "love at first sight". It made it much more real and believable. I wasn't sure how the author was going to wrap things up nicely. The way she did it, makes a lot of sense now. I did feel that the ending battle between them and the ogres, was a rushed. There were so many opportunities to cut down some of the slower parts to add to the ending. There were also a lot of interesting takes on the fairy tales. It was entertaining and interesting. I was impressed how the author took on many grey areas about morals.
I really enjoyed this book and am so glad I got to read it soon.
I really recommend this book because it's just so fun. It's definitely not what I was expecting when I started reading this. Love it when books turn out better than expected! :)