To play along, just answer the following three (3) questions…
What are you currently reading?
What did you recently finish reading?
What do you think you'll read next?
What I'm currently reading: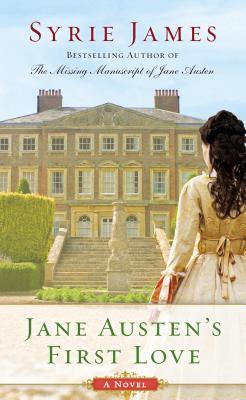 Inspired by Actual Events
Fifteen-year-old Jane Austen dreams of three things: doing something useful, writing something worthy, and falling madly in love. When she visits her brother in Kent to celebrate his engagement, she meets wealthy, devilishly handsome Edward Taylor—a fascinating young man who is truly worthy of her affections. Jane knows a match between her and Edward is unlikely, but every moment she spends with him makes her heart race—and he seems to return her interest. Much to her displeasure, however, there is another seeking his attention

Unsure of her budding relationship, Jane seeks distraction by attempting to correct the pairings of three other prospective couples. But when her matchmaking aspirations do not all turn out as anticipated, Jane discovers the danger of relying on first impressions. The human heart cannot be easily deciphered, nor can it be directed or managed. And if others must be left to their own devices in matters of love and matrimony, can Jane even hope to satisfy her own heart?
--I won this from a Goodreads giveaway. I'm over half way through this book. I wasn't sure how I was going to like it. I'm really enjoying it! I can't wait to finish this and see how it all plays out.
What I Recently Finished: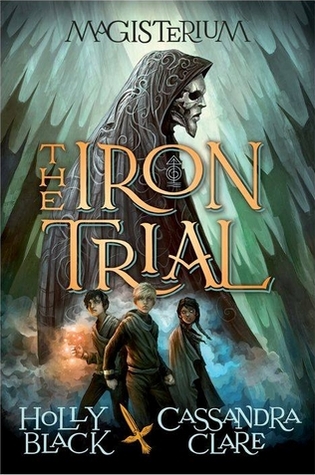 Blurb from Goodreads:From two bestselling superstars, a dazzling and magical middle-grade collaboration centering on the students of the Magisterium, an academy for those with a propensity toward magic. In this first book, a new student comes to the Magisterium against his will -- is it because he is destined to be a powerful magician, or is the truth more twisted than that? It's a journey that will thrill you, surprise you, and make you wonder about the clear-cut distinction usually made between good and evil.
--I found this on Netgalley and immediately requested it. I love Clare and I really enjoyed Holly Black's latest book. I did like the book but I think there's a lot of work to be done. It was a bit slow and dry in parts but the ending really made up for it. I will be reading the next book.
****This is the same as Last Wed.!! I know, I know. I just had so many other books get in the way. LOL****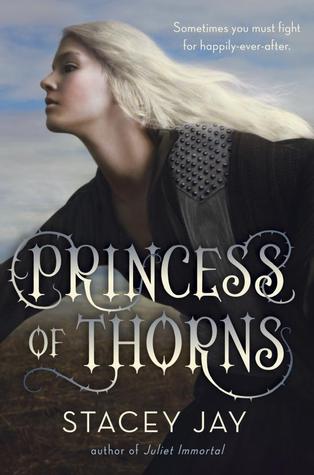 Game of Thrones meets the Grimm's fairy tales in this twisted, fast-paced romantic fantasy-adventure about Sleeping Beauty's daughter, a warrior princess who must fight to reclaim her throne.

Though she looks like a mere mortal, Princess Aurora is a fairy blessed with enhanced strength, bravery, and mercy yet cursed to destroy the free will of any male who kisses her. Disguised as a boy, she enlists the help of the handsome but also cursed Prince Niklaas to fight legions of evil and free her brother from the ogre queen who stole Aurora's throne ten years ago.

Will Aurora triumph over evil and reach her brother before it's too late? Can Aurora and Niklaas break the curses that will otherwise forever keep them from finding their one true love?
--I received this from Netgalley and I can't wait to read it. It sounds really interesting. I love Disney. So. Much. So with the GOT aspect and it being about Sleeping Beauty's daughter, I'm hooked. I hope it's a good one! ~I will get to this one next!!! ~