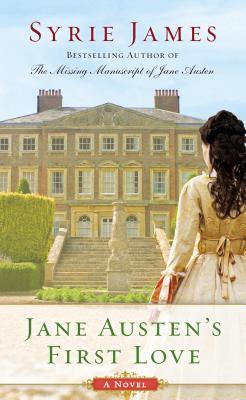 I won this book from a Goodreads, first-reads giveaway. I would like to thank the publisher for providing me with a copy.
This is my first book by Syrie James so I didn't really know what to expect. I have all the Jane Austen books but have not read them yet. I know! It's horrible of me. I really enjoyed all the movies and I love the era. I really enjoyed this book!
You get 15 year old Jane Austen and her hurry to grow up. This is her story reminiscing, about her first love, Edward Taylor. She goes back in time and tells you this story that just sucks you right in. All the details about the time period make it easy to make the picture come alive. This whole book was inspired by a letter that Jane wrote to her sister, inspired by true events. James does a great job writing this story on how Jane meets Edward. He might have actually been her first love.
Jane undertakes a lot throughout this book. Not only is she falling in love for the first time, she starts to meddle in other's love lives. She starts to push certain people towards each other, not realizing she has no idea what she's doing. What she thought is actually the opposite of what's happening. In the end, she puts fixing her mistakes before her own wishes. You see how she realizes her faults. When she has to leave without saying by to Edward, it makes her latch onto him even stronger. Years pass and she's still head over heels for him. Her sister tries to tell her that it may seem like he's the one for her but it doesn't mean it is so. Later, when she sees him, she realizes how true her sisters words were.
It reminds me of when I was a teenager and I would be sure that I had just met the person I was going to marry. How in your mind you are so in love and there's no one else. It's just crazy how when you mature, you realize how wrong you are.
I really liked this book and I will get on reading my Austen novels soon!