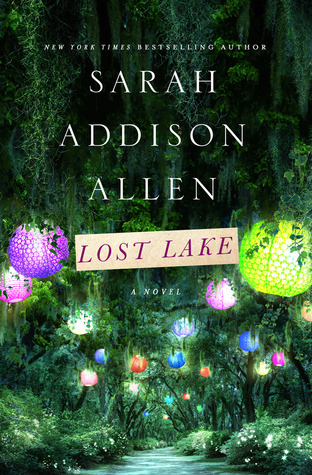 I really wasn't sure what to expect from this book. It was a very light read. Something that I would recommend for a beach read. This is a book about a recently widowed wife trying to heal and move on with her life. It was a good read but with that being said.. I didn't really connect to the characters.
I feel like there was just so much surface and not enough depth to these characters. The one character that I thought had the most depth, was Eby. I give her lots of props for standing up to her horrible family. I mean her sister just sounded awful! Then she makes a life for herself, even after the love of her life dies. That's something that would be very difficult for many people. To give away all the money and safety to keep the family off you. I couldn't imagine being from a family like that.
Even though, Kate finally stood up to her mother-in-law, she wasn't relatable to me. I mean it's barely a year after her husband has passed and she's in the arms of another man. I know for some that's a long time but for her it wasn't. She had no where to go in life and no plan. She was a mess. It almost felt like a safe rebound.
I loved Devin's spunk and personality. She definitely lived in her own world and there's nothing wrong with that. I found myself grinding my teeth when her grandmother tried to change her. I also really liked how Selma ended up finally figuring out what she wanted and making a big sacrifice to save the place she "hated" so much. To me, she has the most growth.
I did like the story for sure. There were just some things that fell a little flat for me. I have a couple of her other books and will be reading them. I will say that this cover is Beautiful! haha.