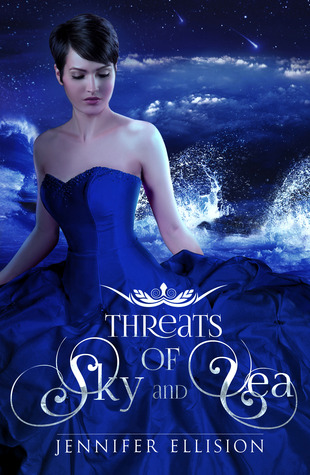 I received an ebook copy of this book through netgalley. I was pretty excited to read this because it sounded so interesting. I gave this book 3/5 stars because there were some things that didn't make it great.
For instance, it just started off so slow. I started to get a little bored with it. There were just some places it was to drawn out. For example, their travels to the King. I just had to put the book down and do something else. I started to feel like I was forcing myself to read it, which is not a good feeling.
I did enjoy Bree. She was feisty and strong-willed. She didn't let anyone intimidate her and she didn't let them push her around. I did think it took a lot longer than it should have to figure out what was going on. She had so many clues and she never got it.
I liked the supporting characters a lot. I think that they added a lot to this story. I totally loved Aleta. A perfect example of not judging a book by it's cover. I think that Caden and his father's relationship remind me of the Prince and King in the Kiera Cass, Selection series. It was very similar.
Besides not having much going on plot-wise, I feel like it was a lost opportunity to give background information. There wasn't much about the world itself, or the actual magic. We know some about the Elementals, but not how it works. I think maybe it will come out more in the second book, hopefully.
Overall, I did like this book. I will be reading the next book because I just have to know what happens. I loved the characters and I think that now everything is in the open the plot will thicken. I also think it will help the pace and it will have a better pace.