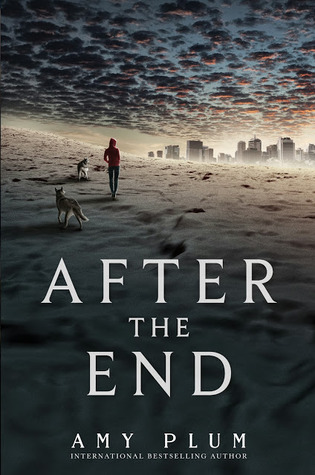 After the End by Amy Plum
She's searching for answers to her past. They're hunting her to save their future.
World War III has left the world ravaged by nuclear radiation. A lucky few escaped to the Alaskan wilderness. They've survived for the last thirty years by living off the land, being one with nature, and hiding from whoever else might still be out there.
At least, this is what Juneau has been told her entire life.
When Juneau returns from a hunting trip to discover that everyone in her clan has vanished, she sets off to find them. Leaving the boundaries of their land for the very first time, she learns something horrifying: There never was a war. Cities were never destroyed. The world is intact. Everything was a lie.
Now Juneau is adrift in a modern-day world she never knew existed. But while she's trying to find a way to rescue her friends and family, someone else is looking for her. Someone who knows the extraordinary truth about the secrets of her past.
--I'm about half way through this and it's pretty interesting so far. I can't wait to find out how it all connects. I'm sure it will be a part of a series but that's usually what happens these days.
What I've read Recently: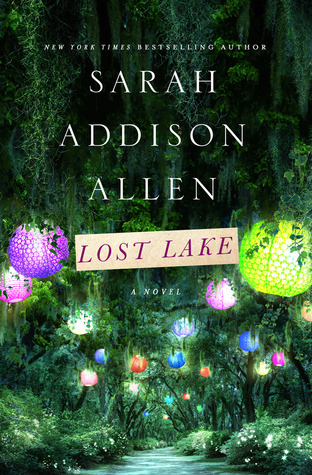 Lost Lake by Sarah Addison Allen
Suley, Georgia, is home to Lost Lake Cottages and not much else. Which is why it's the perfect place for newly-widowed Kate and her eccentric eight-year-old daughter Devin to heal. Kate spent one memorable childhood summer at Lost Lake, had her first almost-kiss at Lost Lake, and met a boy named Wes at Lost Lake. It was a place for dreaming. But Kate doesn't believe in dreams anymore, and her Aunt Eby, Lost Lake's owner, wants to sell the place and move on. Lost Lake's magic is gone. As Kate discovers that time has a way of standing still at Lost Lake can she bring the cottages—and her heart—back to life?
Sometimes lost loves aren't really lost. They're right where you left them, waiting for you to find them again
--I thought this book was just okay. It was a good story but there just wasn't much depth to the characters or the plot. There was too much going on but the author just touched each storyline, not ever going into a whole lot of details. I gave it 3/5 stars.
- I was going to read, The Book of Life by Deborah Harkness, next but I received a Goodreads Giveaway book yesterday. So that will be my next book!
The Forgotten Girl by David Bell
The past has arrived uninvited at Jason Danvers's door…

…and it's his younger sister, Hayden, a former addict who severed all contact with her family as her life spiraled out of control. Now she's clean and sober but in need of a desperate favor—she asks Jason and his wife to take care of her teenage daughter for forty-eight hours while she handles some business in town.

But Hayden never returns.

And her disappearance brings up more unresolved problems from Jason's past, including the abrupt departure of his best friend on their high school graduation night twenty-seven years earlier. When a body is discovered in the woods, the mysteries of his sister's life—and possible death—deepen. And one by one these events will shatter every expectation Jason has ever had about families, about the awful truths that bind them and the secrets that should be taken to the grave.
--I won this from a Goodreads Giveaway and will be reading it next. I haven't read anything by this author but the book sounds interesting.