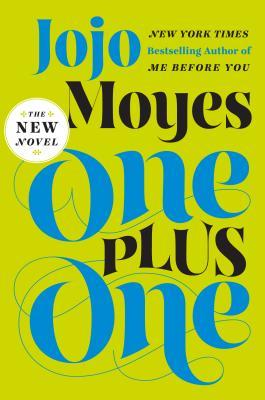 I really enjoyed this book! I got through it pretty quickly because I just couldn't put it down. So far, I have loved every book by Jojo Moyes. It's only been her latest 3 but I'll be reading them all before long. Although, I have to say that Moyes is just getting better and better with every single book!
This one is about Jess, who is a struggling single mom. She has a daughter named Tanzie and a son (who is not her blood) named Nicky. I'll explain about Nicky.. He is the son of Jess's husband by another woman. Nicky's biological mother was sick and just couldn't take care of him. Jess took him in and has had him ever since. Their father, Marty has abandoned the family. Although, Jess doesn't know it yet. She thinks that he is living at home and sick aka depressed. All she wants in the world is to provide a better life for her children. They are great kids. Really. Tanzie is a math genius. She loves math and has been offered a scholarship to a private school. Although, Jess has no idea how it will be paid for. Nicky, is just misunderstood and trying to find his way through life.
Jess cleans houses and Ed is one of them. He owns his own company, who is now suspended and about to lose everything for insider trading. He ends up getting drunk at the bar that Jess works at and it sets things in motion. Jess has no money. She is struggling to pay the bills and they have to skimp and cut all over the place to make it.
Then comes Ed. He gets sucked into their life. When Tanzie is offered a chance to win a competition, he is the one to offers them a ride. Over the time of the road trip, they all end up getting closer. I mean how can they not? Things just become real and emotional several times, for them all. I mean you can guess what happens with Jess and Ed. It's something that you are just rooting for. It's the writing and amazing way that Moyes can make you laugh and then cry the next minute. She has a way to make you feel exactly what these characters are going through. She pulls your right into this book and you don't care to ever leave.
I loved how she made each character have their own chapters on their POV. It was insightful and you get a lot more character building that way. I loved Ed. I really liked how it was all so messy but they still found a way to be happy. I honestly can't wait for the next Moyes books. She's one of my favorite authors!